Follow these instructions to attach the Firstbeat Life measurement device and electrodes correctly and ensures a successful measurement.
First, attach electrodes to both ends of the Bodyguard 3 device properly.
Remove the entire protective back cover from both electrodes.
Attach one electrode to the device's larger end to the right side of the body under the collarbone and the other electrode to the cable end to the left side of the body on the rib cage.
Make sure that the electrodes hold tightly and the contact to skin is secure.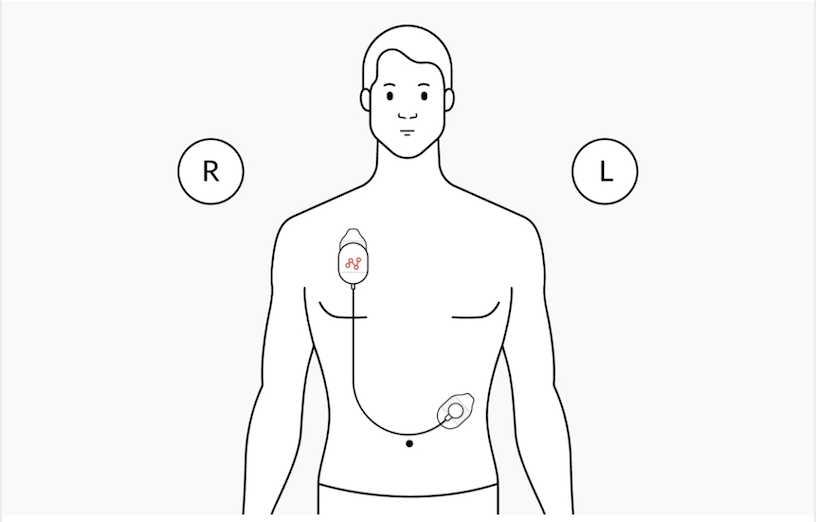 How to ensure proper device contact:
Shave chest hair from the contact area if needed. It is recommended to attach the electrodes to dry and clean skin to improve the contact.
If you apply body lotion etc. before attaching the electrodes, please wait for the lotion to dry before attachment.
Make sure that the cable is not too tight and move the electrodes closer to each other if needed.
If the electrodes remove easily, the attachment can be

strengthen

for example with sports tape.