Fitness Level estimation is a feature in the Firstbeat Life app which tells you your estimated maximal oxygen uptake (VO2max). Fitness Level is presented as ml/kg/min.
How to record the Fitness Level walk
In order to get a Fitness Level estimation calculated a brisk walk of minimum 30 minutes needs to be recorded with the device. Walk in a rather flat surface without any additional baggage. We also recommend to take the walk alone, as talking with a friend or walking the dog might affect the results.
You can read more how to ensure a successful walk and get the results from the measurement's main view by pressing Complete the Fitness Level walk.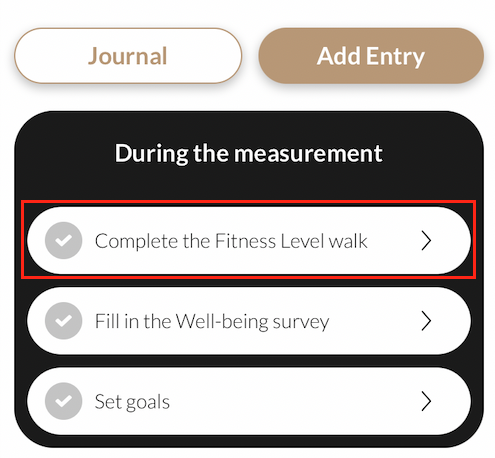 See more instructions and details by pressing the See more detailed instructions here link.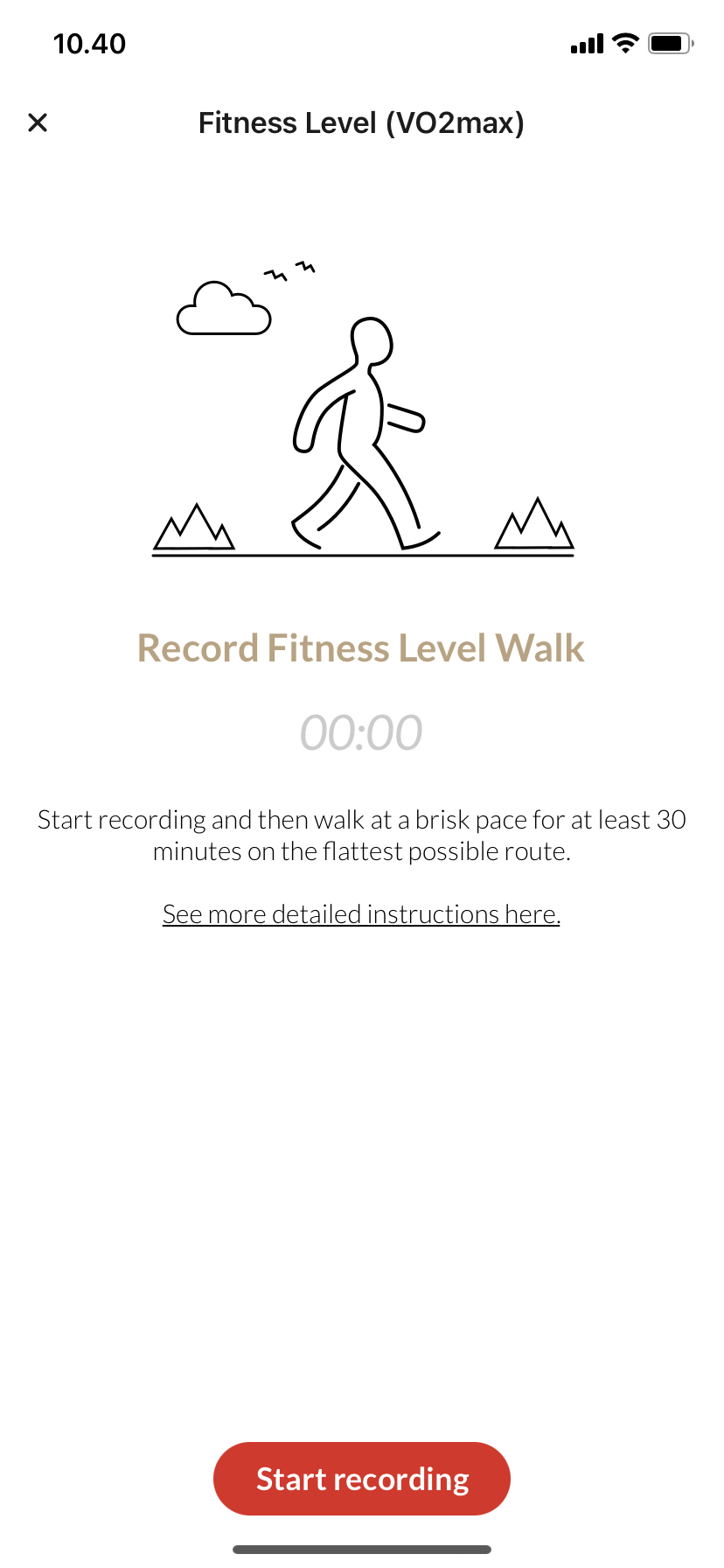 You can start the Fitness Level walk from here when you're ready to go. Remember also to end the recording once finished.
You can also add it afterwards as a journal activity.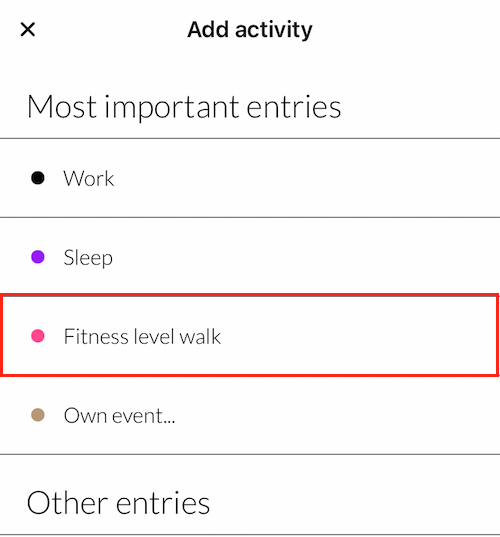 Getting the results
After the measurement has been synced and analyzed the results for the Fitness Level walk will be presented on the result's Summary page.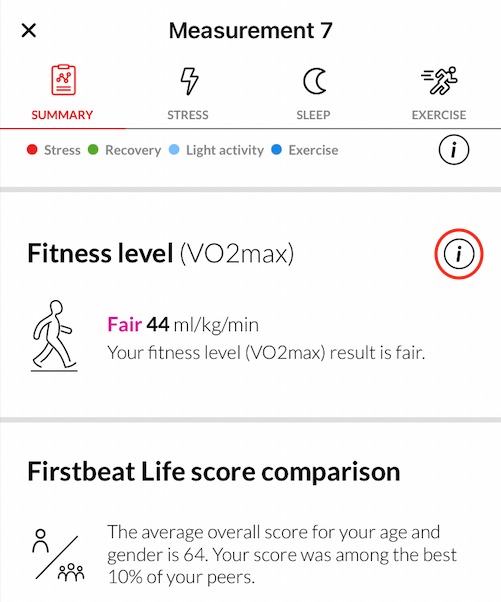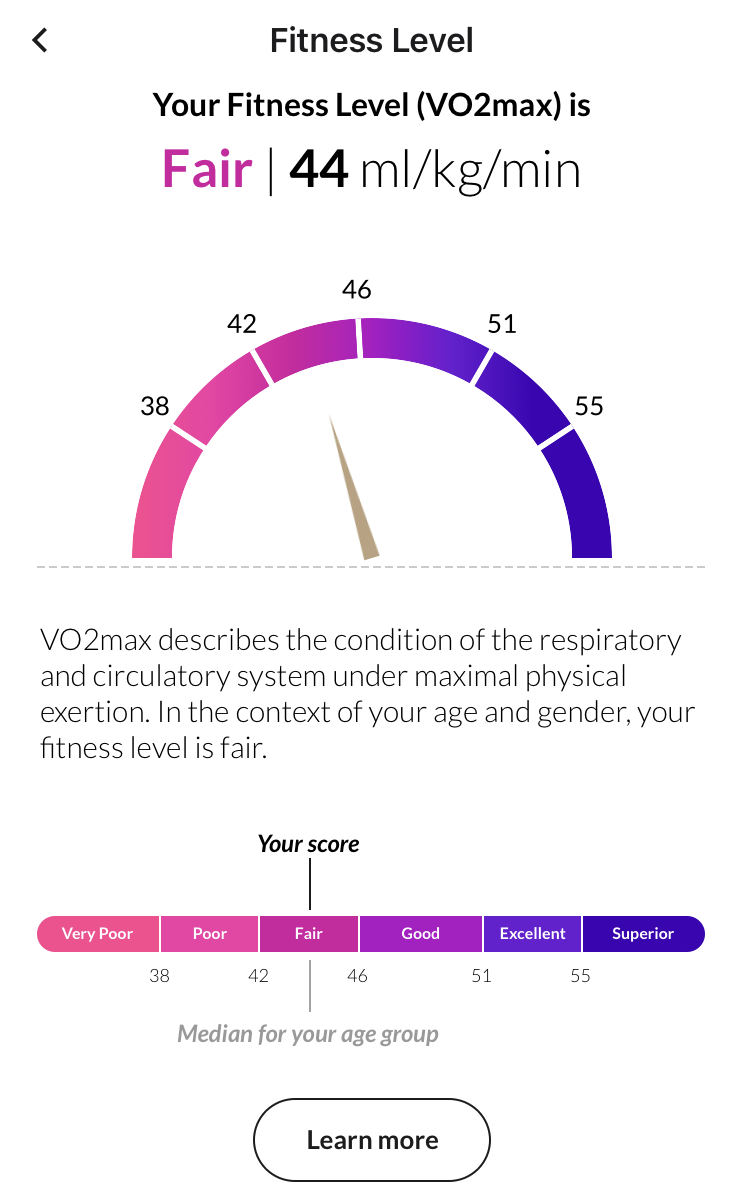 Background
The Fitness Level is estimated by comparing the load caused by the walking to the walking speed. You can read more about the method from here.
The accuracy of the Firstbeat method for the submaximal fitness level estimation is considered good, especially when considering that walking as a measuring mechanism is safe, it does not require high load or maximal walking speed or the need to follow a specific protocol. To evaluate the Fitness Level Firstbeat is using the reference chart by Cooper Institute, which is also presented as a reference in the internationally recognized fitness testing publication by the American College of Sports Medicine (ACSM's Guidelines for Exercise Testing and Precription).
---
If you need any further help with this, don't hesitate to contact Firstbeat Support.