During Firstbeat Life measurement the activities should be marked to the measurement journal.
The journal can be accessed from the Firstbeat Life app. Add a journal activity by clicking the

icon.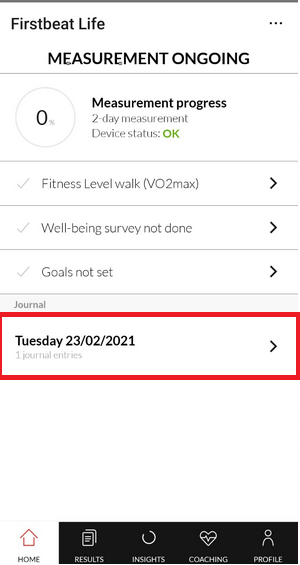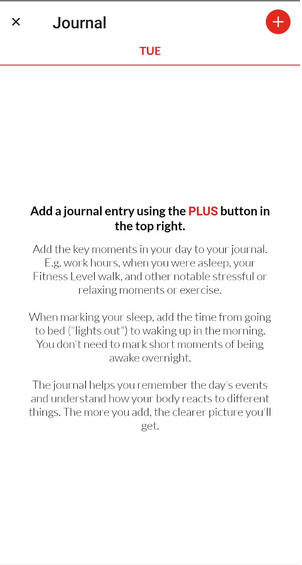 Please mark down at least sleeping and working hours. When adding other activities you can select them from the list or use the Own event -option. The more specific your journal is, the more you learn from your data!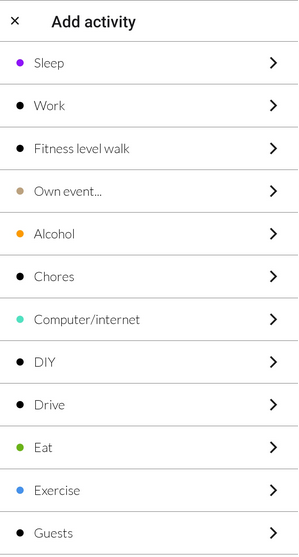 Enter the start and end time for the activity and select your mood during the activity. Save the activity from Add activity button.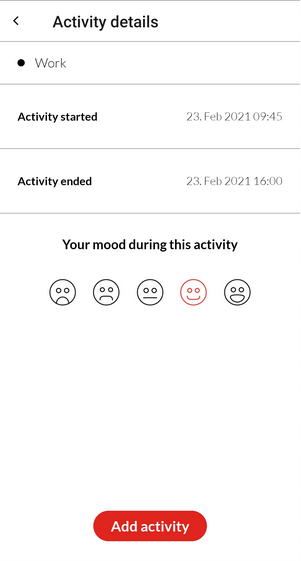 Please note that the journal activities can only be added to the dates and times where measurement is ongoing.
If needed, the journal activity can be edited from the the journal view, please find instructions for editing the activities here: How to edit journal activities
If you need any further help with this, don't hesitate to contact Firstbeat Support.