If the flashing LEDs are too bright, you can dim them by setting on the Night mode. This can be turned on or off from the device settings by selecting Profile ⟶ Profile status ⟶ Measurement device settings.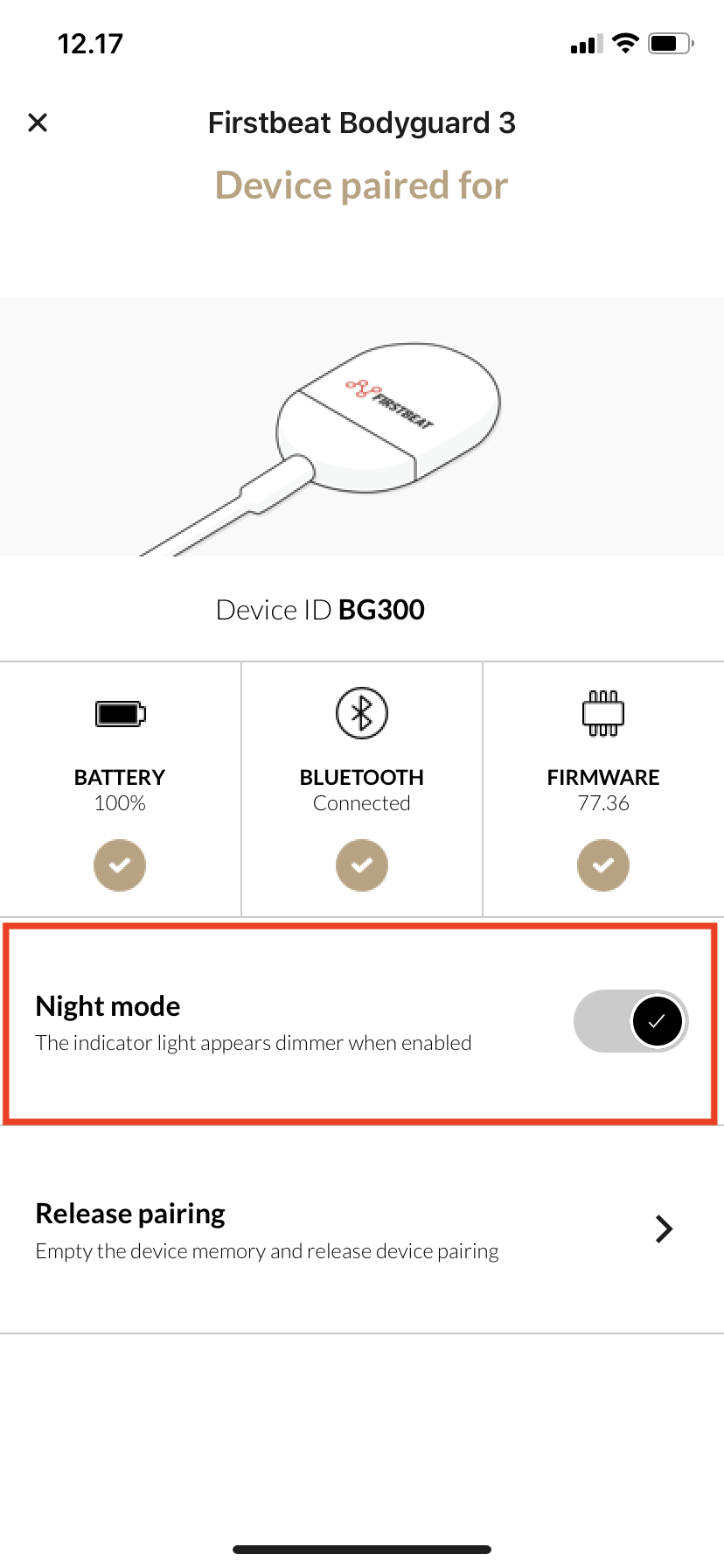 When this is turned on the LED lights are significantly dimmer. You can change the setting during the measurement.
If you need any further help with this, don't hesitate to contact Firstbeat Support.