Firstbeat Life service includes possibility to order extra electrodes as long as you have active measurement license. Delivery of additional electrodes provided for the service is free of charge.
We recommend to contact to your service provider for more electrodes if you have not ordered the device via mobile application and you received the device straight from the service provider.
You can order additional electrodes straight from the Firstbeat Life application. Open the Profile -page and select Settings - Subscriptions, example picture below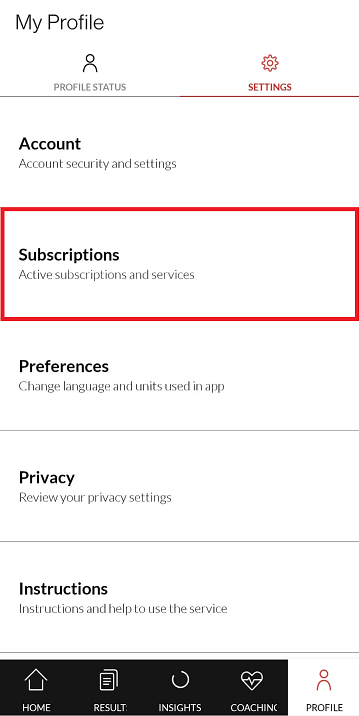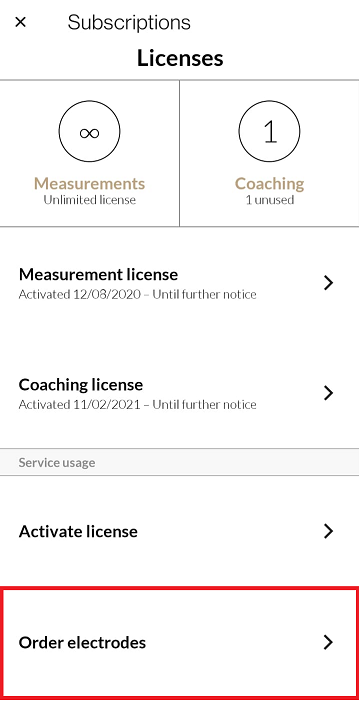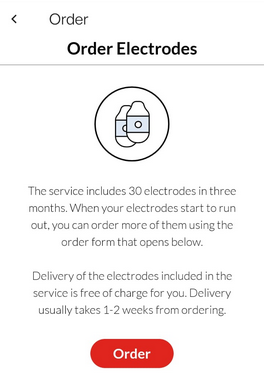 The application opens a separate order form where you can fill in the delivery address for the electrode order. The estimated delivery time for an electrode order is approximately 1-2 weeks.