When you have measured your selected number of days, your measurement is ready to be analysed. The data has been already synchronised with real-time synchronisation. Please make sure you have entered all the journal entries you wanted to. You can also remove the electrodes and measurement device from your skin.
End measurement by tapping Analyze measurement button from the home screen. System will ask you to confirm ending the measurement and after confirming, it will start analysing.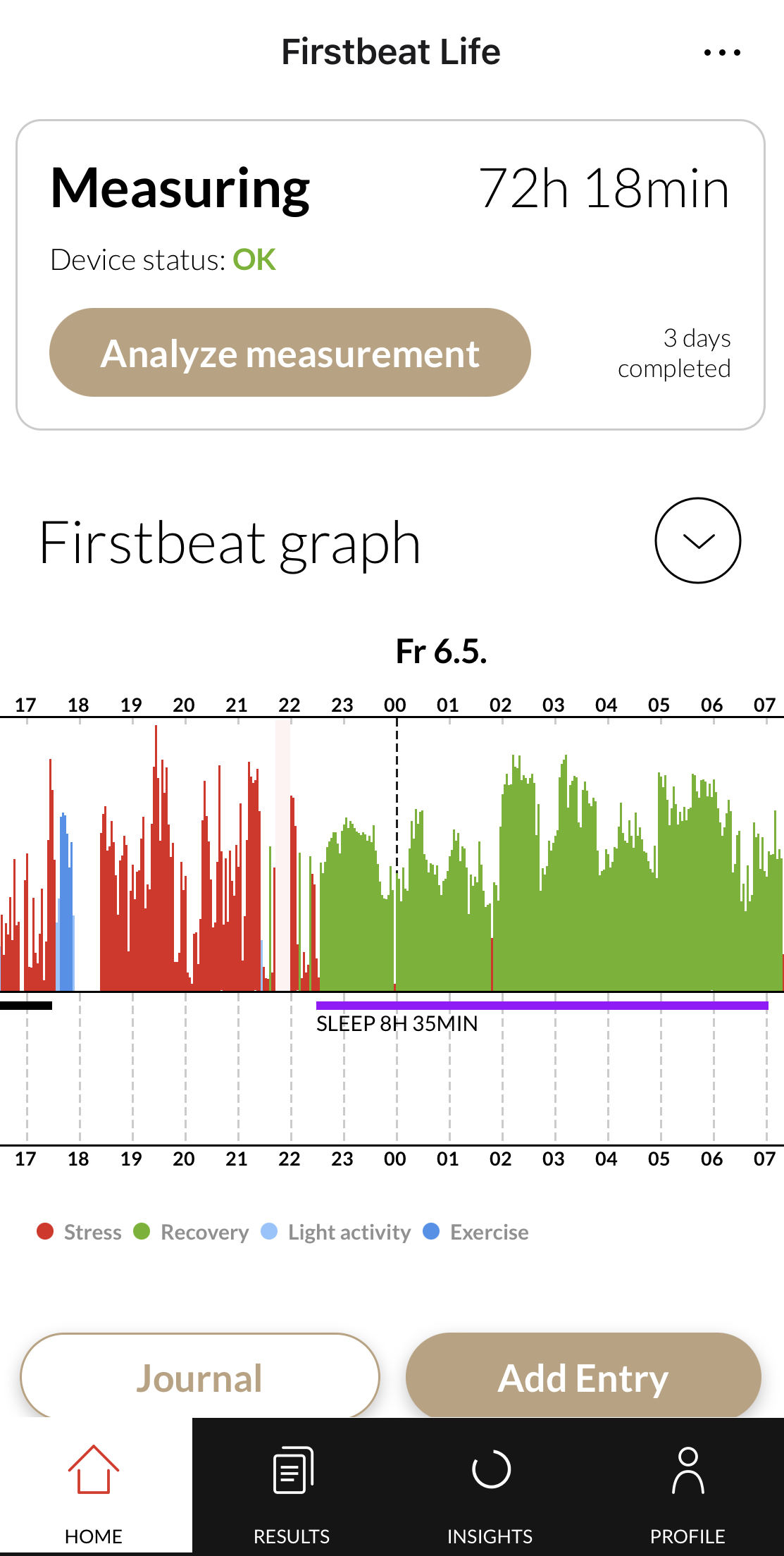 Analysis might take few minutes depending on the length of your measurement. 
Once the analysis is complete, the Firstbeat Life app shows your results in stress, recovery and physical activity. See more how to view the results from here.
See also how to abort the on-going measurement from here.
If you need any further help with this, don't hesitate to contact Firstbeat Support.