Start the registration from the Firstbeat Life app's starting page by selecting Create new account.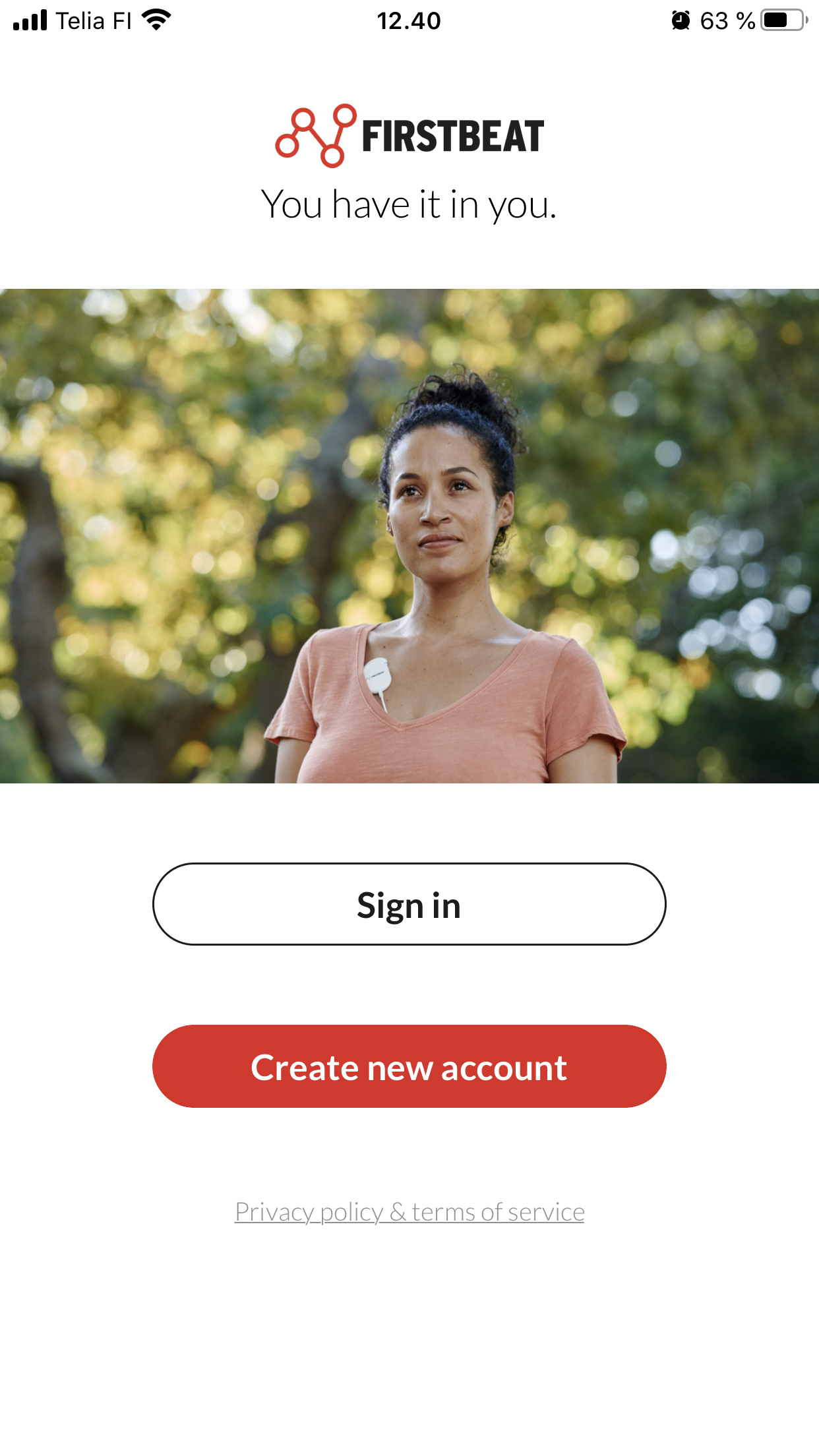 In the next step you need to accept the Terms of service and the privacy policy. You can read the documentation by pressing the corresponding link from the app. Move to the next step by pressing the red arrow button.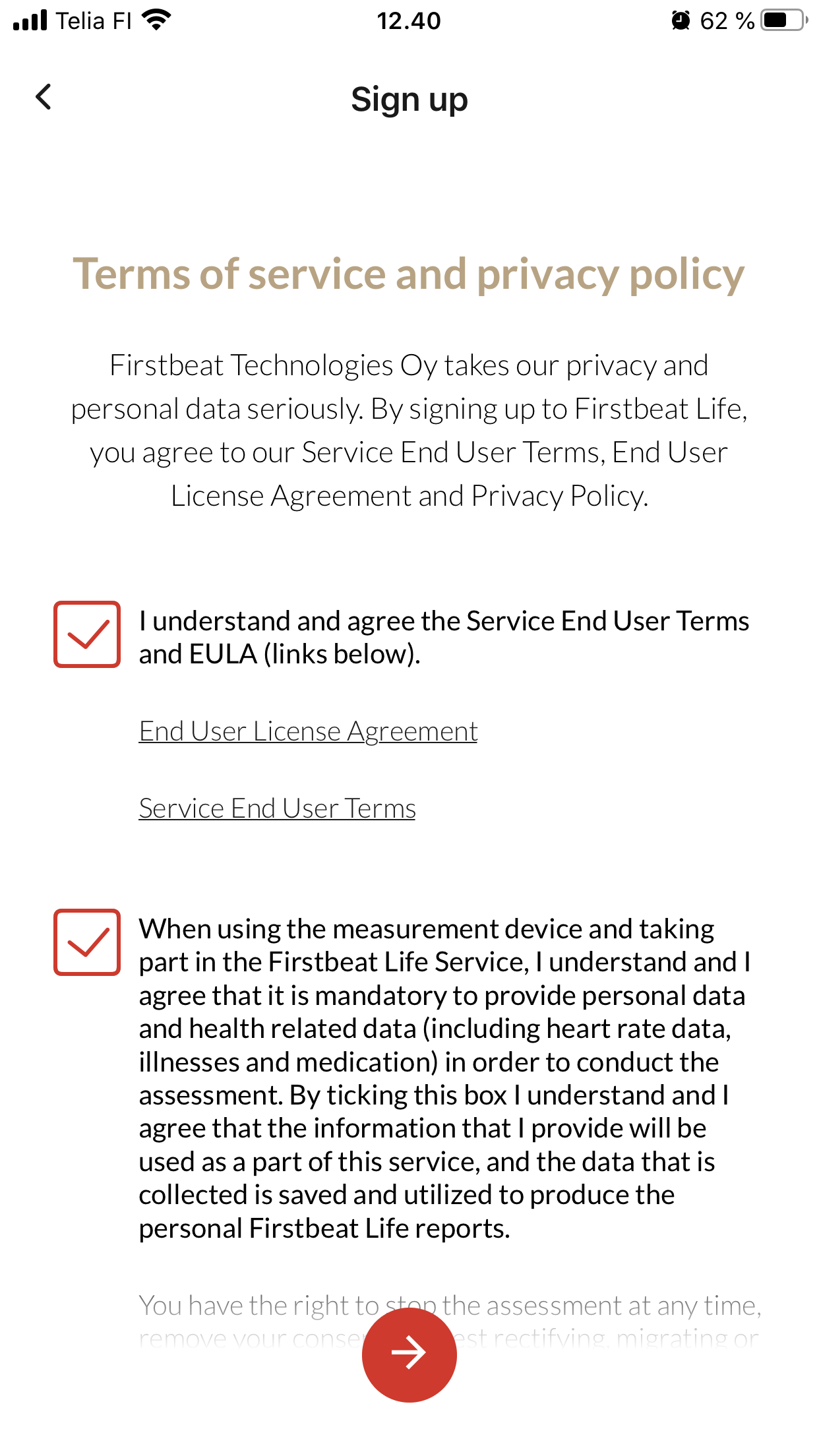 Next enter your email address and pick yourself a suitable password and select your birth date. Please note that the password needs to contain at least 10 characters, needs to have both upper and lower case letters and also numbers. You can enter the birth date once the app accepts your secure password.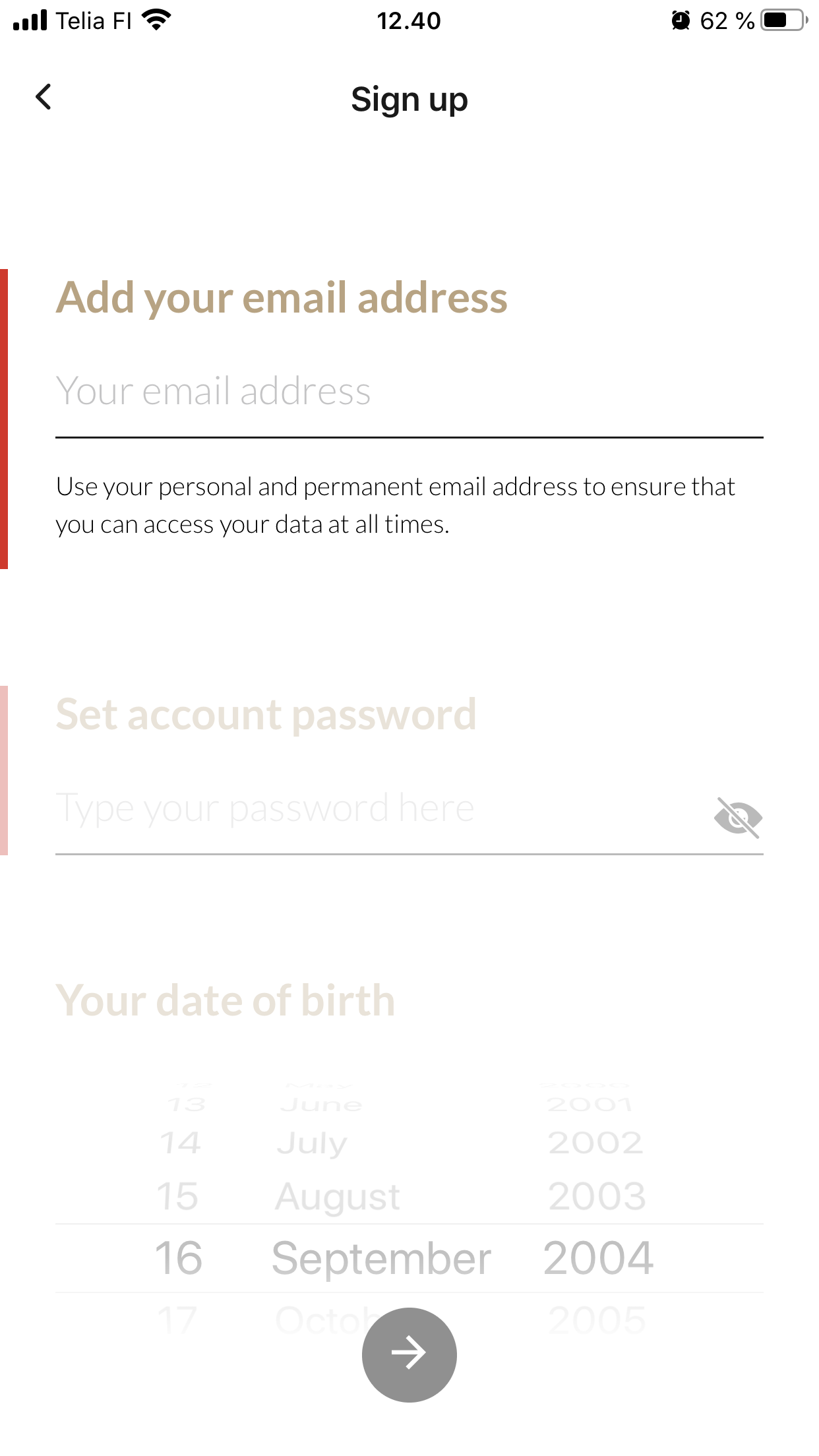 Firstbeat Life application recognizes your measurement license automatically when you register with the same email address you were signed up. This is usually the work email address.
If your measurement license is not recognized automatically, license code must be entered to the application. This must be done is the registration is done with a personal email address rather than the work email.
License code is sent to you from service@firstbeat.com to the email address which was informed when you were signed up.
In the next step you need to verify your email address. The app will automatically send you the verification code that is then entered to the app. This way the app can be sure that the correct person is using it.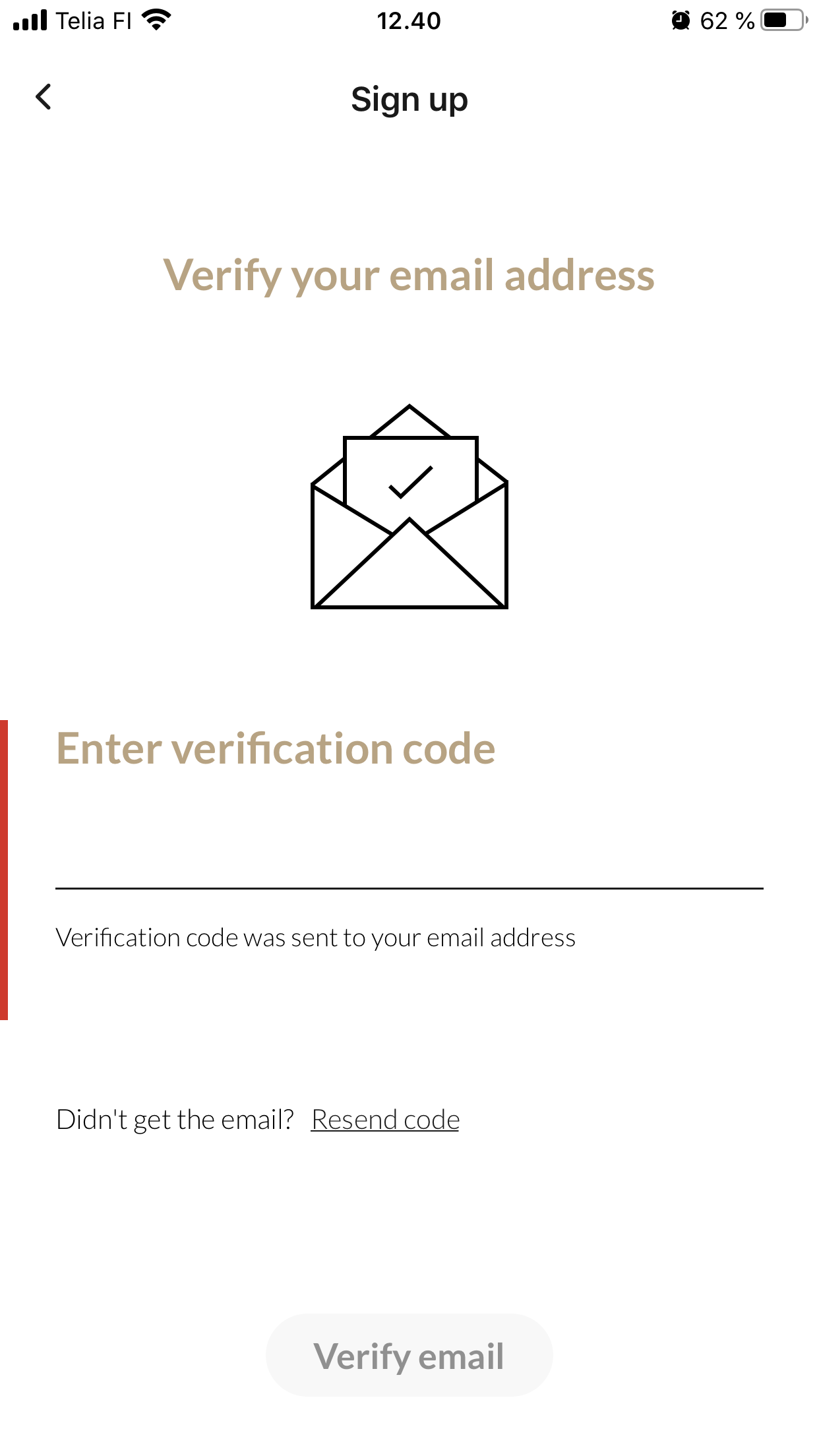 If the verification code is not sent to your inbox check also the junk mail folder. If the code is no there either, you can send yourself a new code by pressing Resend code button from the app.
After verifying the the email address, you get to enter your personal information, order the measurement device and start using the app fully.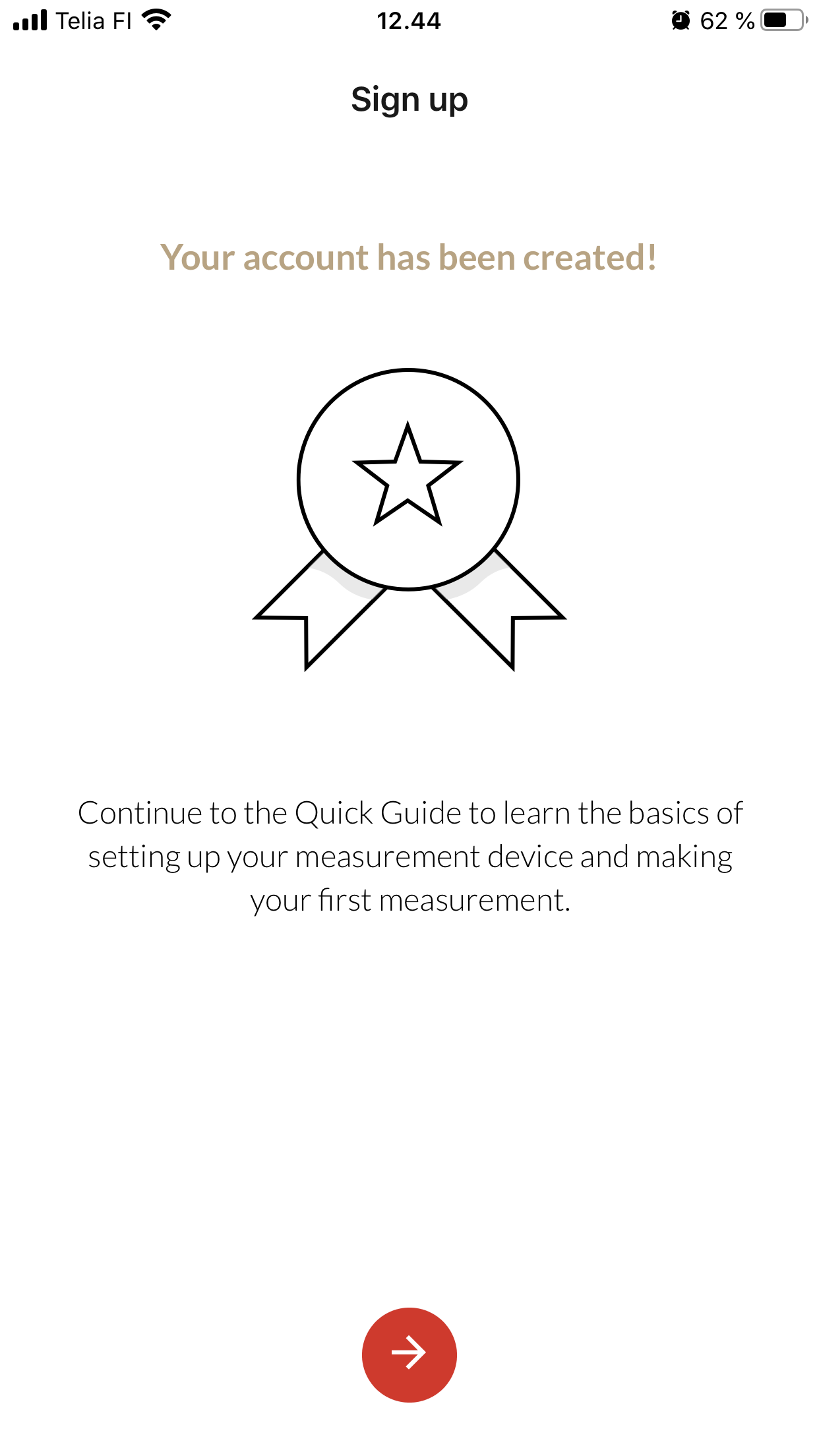 Please note that currently it is not possible to use the app and device with two separate phones at the same time.
If you need any further help with this, don't hesitate to contact Firstbeat Support.